Support Brain Cancer Research & Go With The Good Family Support Programs on 7/19/23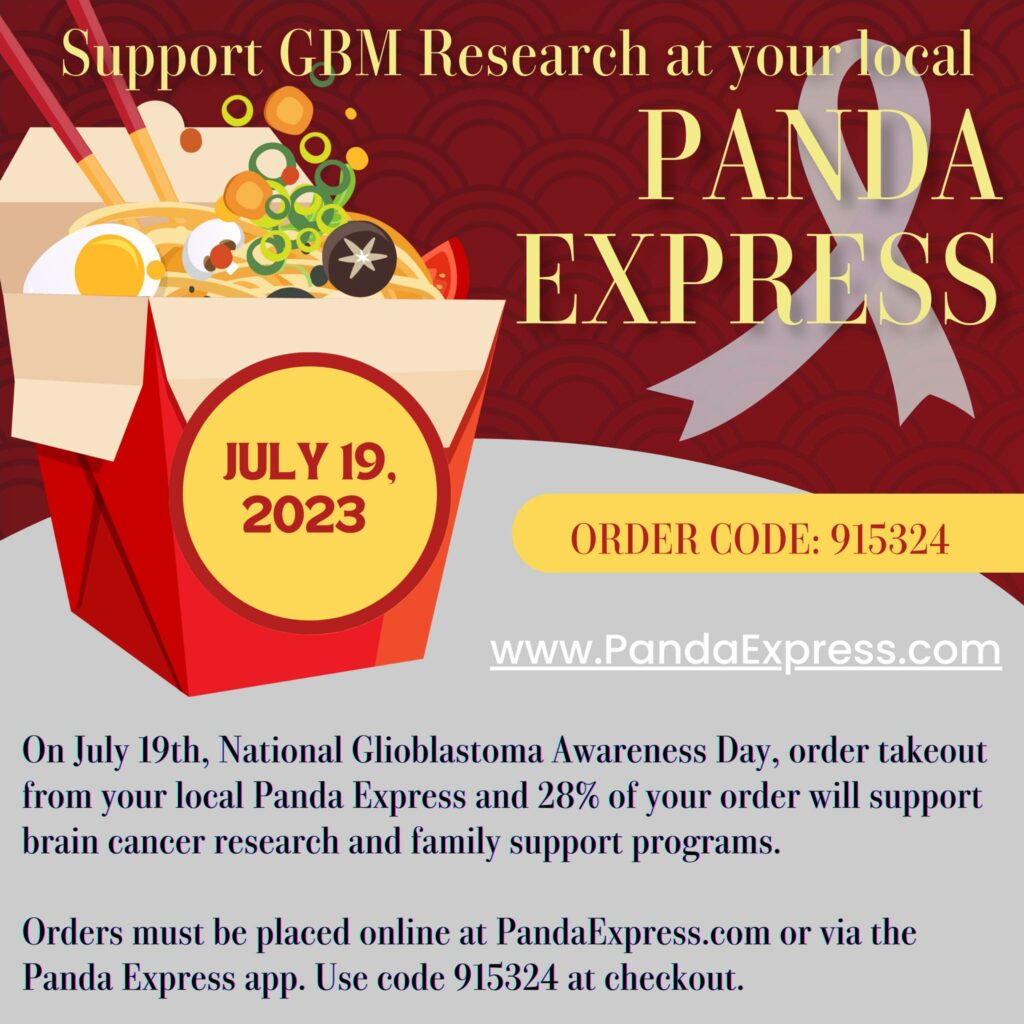 July 19th, 2023 is the 4th annual National GBM Day in the United States. We have teamed up with our friends at Trails for Travis and hosting a NATIONWIDE fundraising opportunity with Panda Express restaurants that will take place at all of their US locations.
On 7/19/23 28% of all online orders that are submitted via the website or the app (with our special promo code) will be donated to support GBM research and patient support programs.
Support our efforts by downloading this photo and sharing it with your friends, family and social networks! Search for a Panda Express location near you: https://www.pandaexpress.com/location